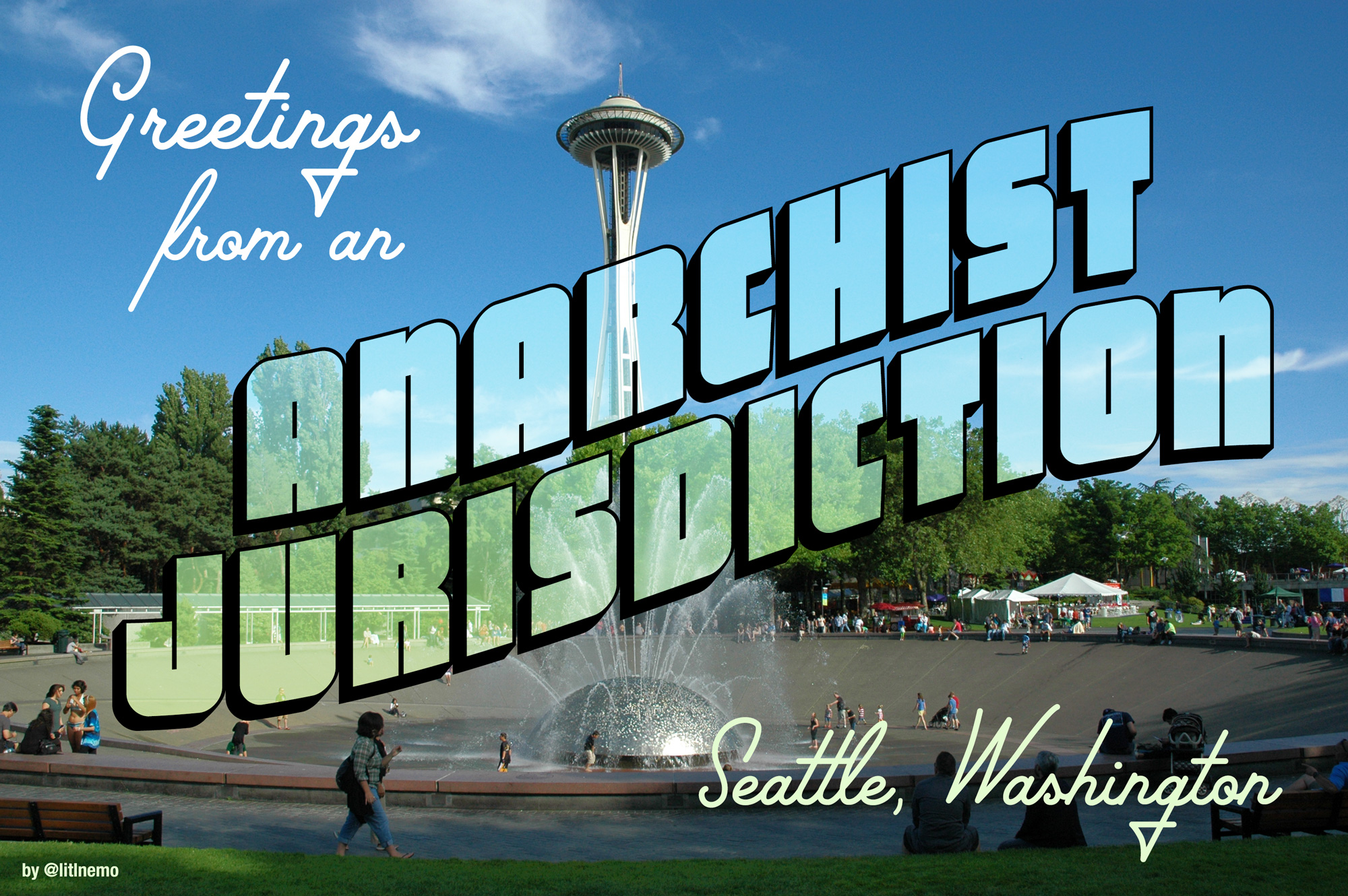 Son Cow writes over on the Book of Face:
You may have heard about Seattle's desperate plunge into anarchy, and with a heavy heart I have to confirm it is true; I just had to do a roughly nine point turn to get my minivan out of our driveway because cars were parked close to it AND a car was parked on the other side of the street. This is not my city any more, it has been overrun by brutish interlopers. Write your representatives, I am looking into fundraising options to clamp down on this violent lawlessness.

Also, after my nine point turn, I had to go drive by that one Taco Time that I'm pretty sure used to be a bank, based on the building's architecture, and if THAT'S not anarchy, I don't know what it is.

Comments:

Me: Get a Nerf gun NOW! Protect your family!

Reader 2: It truly is anarchy here — today the neighbor's dogs were yapping way more than usual, and when I was walking along the sidewalk, I saw a couple cars barrel down our street at what looked like at least 10 over the speed limit. I just don't know how much longer we can continue to live like this without benevolent government intervention.

Reader 3: I listened today through my open window to a kid across the street have a massive meltdown for 10 straight minutes. Our city government has lost complete control. Oh the horror! Oh the inhumanity! Total anarchy!

Reader 4: It's madness!! I was picking up Red Robin for Judah's bday dinner and my BOGO coupon totally did not work! THEN a butt-ton of crows started descending on the new hockey arena at Northgate… it was insane. Our city is in tatters! If we forsake BOGOs and allow murders of crazed crows, what will be left for future generations?!
It's been rather cool and wet here. I've enjoyed some pleasant walks. Mass was nice. As post-apocalyptic hellscapes go, Seattle is quite lovely this time of year.