…is told in these two tweets. The first one is joyous and without bitterness by the power of the Holy Spirit:
The second is proud, ignorant, contemptuous, stupid, and bitter, by the power of the MAGA antichrist white supremacist religion of which this man is high priest: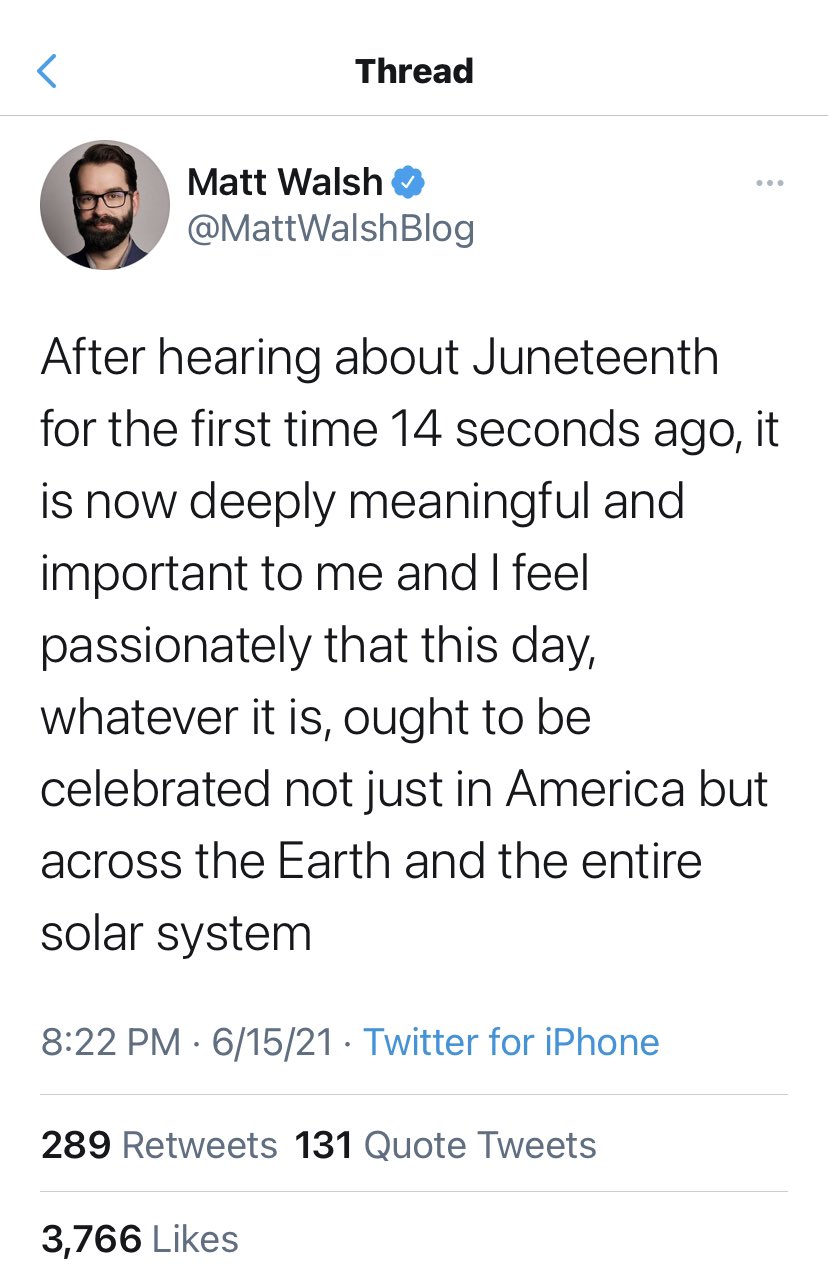 Both of these people are Catholics.
One of them–having experienced American racism in the flesh and yet, by the power of the Holy Spirit, chosen love, mercy, forgiveness, and justice–bears witness to the work of the gospel of Jesus Christ in a way that is credible, beautiful, attractive, and gives honor to her Father in heaven.
The other says "Lord, Lord" and proudly refuses to do what Jesus says. For the sake of MAGA money and honors, he dances attendance on the worst impulses of a racist, sneering, mocking cult at war with the gospel and gives scandal to decent people everywhere. Jesus warns such people that if they cause little ones to stumble, they are fitting themselves for a millstone necktie.
"But, Mark! How dare you judge his heart like that?"
I'm not judging his heart. I don't know why he says evil things like that. Nor do I claim to know his future. May he repent the evils he so often speaks and does as a social influencer. I judge his fruits, as I am commanded to do by Jesus:
"Beware of false prophets, who come to you in sheep's clothing but inwardly are ravenous wolves. You will know them by their fruits. Are grapes gathered from thorns, or figs from thistles? So, every sound tree bears good fruit, but the bad tree bears evil fruit. A sound tree cannot bear evil fruit, nor can a bad tree bear good fruit. Every tree that does not bear good fruit is cut down and thrown into the fire. Thus you will know them by their fruits." (Mt 7:15–20).
Matt Walsh is a false prophet, consistently punching down and mocking the victims of slavery, Jim Crow, and racist oppression. I hope he repents and may God forgive him.
Gloria Purvis lives out her Christian prophetic office, given her by virtue of her baptism, not only to bear witness to the dignity of all human life, but even to extend mercy, charity, and love to ignorant bullies like Matt Walsh. The fragrance of her Catholic witness is a sweet savor in the nostrils of God and of all decent people everywhere. May her reward be great!
Another parable he put before them, saying, "The kingdom of heaven may be compared to a man who sowed good seed in his field; but while men were sleeping, his enemy came and sowed weeds among the wheat, and went away. So when the plants came up and bore grain, then the weeds appeared also. And the servants of the householder came and said to him, 'Sir, did you not sow good seed in your field? How then has it weeds?' He said to them, 'An enemy has done this.' The servants said to him, 'Then do you want us to go and gather them?' But he said, 'No; lest in gathering the weeds you root up the wheat along with them. Let both grow together until the harvest; and at harvest time I will tell the reapers, Gather the weeds first and bind them in bundles to be burned, but gather the wheat into my barn.'" (Matthew 13:24-30)